A CUT ABOVE THE REST
Greystone Prime Steakhouse & Seafood, a landmark in the historic Gaslamp Quarter in Downtown San Diego for nearly 20 years, is one of the top 10 Steakhouses in California. The legendary menu offers USDA Prime steaks, a variety of specialty meats & exotic wild game such as Elk Chop or Bison, fresh seafood, & features an international selection of hand-cut Wagyu beef, including Japanese wagyu. The wine spectator award winning wine list at Greystone boasts some of the most exclusive and highly sought after wines from around the world plus plenty of Napa Valley wines, as well. The light up onyx bar at Greystone Prime Steakhouse & Seafood offers craft cocktails, local draft beers and is well known as one of the most elegant happy hour meeting spots downtown San Diego. Greystone offers three private dining rooms to host special occasions or business meetings – Including The Wine Cellar Room, which is one of the most highly coveted and sought after private party venues in San Diego.
NOT JUST A STEAKHOUSE
Not in mood for Prime steak or wild game? Greystone offers a variety of seafood, home-made pastas, poultry, vegetarian & vegan options as well as tapas style appetizers which are expertly seasoned & perfectly cooked. Greystone takes pride in serving a majority of its menu with gluten-free & dairy-free options. The Italian chef Mr. Loverso makes his hand-crafted pastas along slowly braised short rib or lamb shank daily to ensure quality that you can taste while serving locally sourced seafood along with rare options such as Chilean seabass and sustainable fish. The vegetarian & vegan menus that are offered by chef loverso has a twist that all vegetarians and vegans will enjoy.
GROUP DINING & PRIVATE DINING ROOMS
Greystone Prime Steakhouse & Seafood is conveniently located within walking distance to many well-known Gaslamp Quarter hotels & is just five short blocks from the San Diego Convention Center. If you are looking to host your next private event or looking for a group dining/private room, look no further. For special occasions or a private or group dining, Greystone is the only place that will deliver an unparalleled dining experience. Greystone is the best choice for next time you are planning a birthday, anniversary or a client/business dinner as Greystone's event planners are onsite to handle every detail of your next event.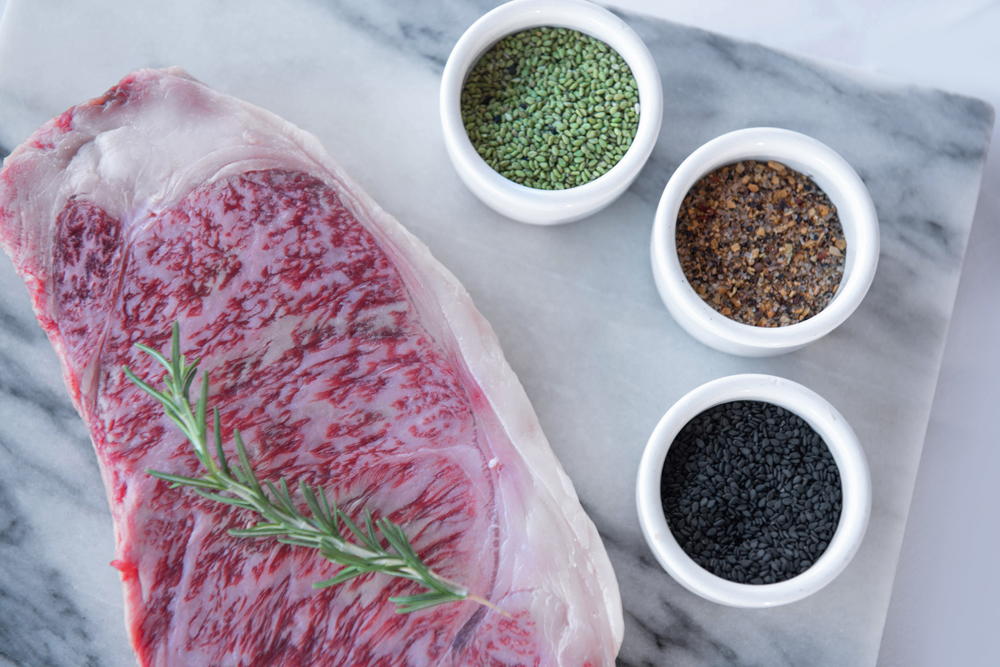 INDULGE IN WAGYU BEEF
Greystone is the only steakhouse in San Diego to serve an international variety of Wagyu Beef; American Wagyu, Australian Greg Norman Farm, Miyazaki Prefecture Japanese Wagyu. Techniques vary from each Prefecture as the terrain and natural environment often differ. Wagyu ('Wa' Japanese and 'gyu' cow) is deemed coveted as its natural composition for unique and enriched marbling compares to no other. This transcendent degree of marbling adds an extraordinary depth of flavor making Wagyu Beef the most tender, most succulent and best-tasting beef one can find.
New Summer Menu Launched!
Featuring new favorites such as:
Lobster Buccatini Diavolo
Pistachio Crusted Antelope
Cajun Creole Buccatini