Modern Fine-Dining
Proudly serving in the heart of the Gaslamp District in downtown San Diego since 1999, Greystone Steakhouse has a modern-chic, yet trendsetting atmosphere that allows for a vibrant dining experience. We serve a wide variety of cuts including Wagyu beef and exotic game, paired with wines from around the world showcased on our highly-acclaimed wine list.
Enjoy one-of-a-kind craft cocktails and accommodating service. Experience unparalleled, world-class dining at San Diego's finest steakhouse destination. Featuring three private dining rooms, including our exquisite wine cellar in a historic theater, Greystone Steakhouse is the place to be and a place to be seen dining amongst celebrities.
FRESH REGIONAL INGREDIENTS FOR A SEASONAL MENU
Regional seasonal ingredients and eloquent knowledge allows us to cordially invite you to experience exquisite Californian coastal cuisine with local flare and modern fine dining occasions.
From Steak expertise to Sommelier, and award-wining wine list can be paired for any dish. From farm to fork and Wine to decanter, our commitment to you is set in (Grey)Stone.
PRIVATE DINING ROOMS & GROUP DINING
Greystone The Steakhouse is conveniently located within walking distance to many well-known Gaslamp Quarter hotels and is a short cab ride from the San Diego Convention Center.
Our multiple dining rooms offer accents of modern decor combined with the building's original architecture, featuring vibrant artwork and animated aesthetics, our full-service onyx bar offers an unprecedented view of 5th Avenue, while our patio and lounge put you in perspective of San Diego hospitality at its finest modern fine dining experience.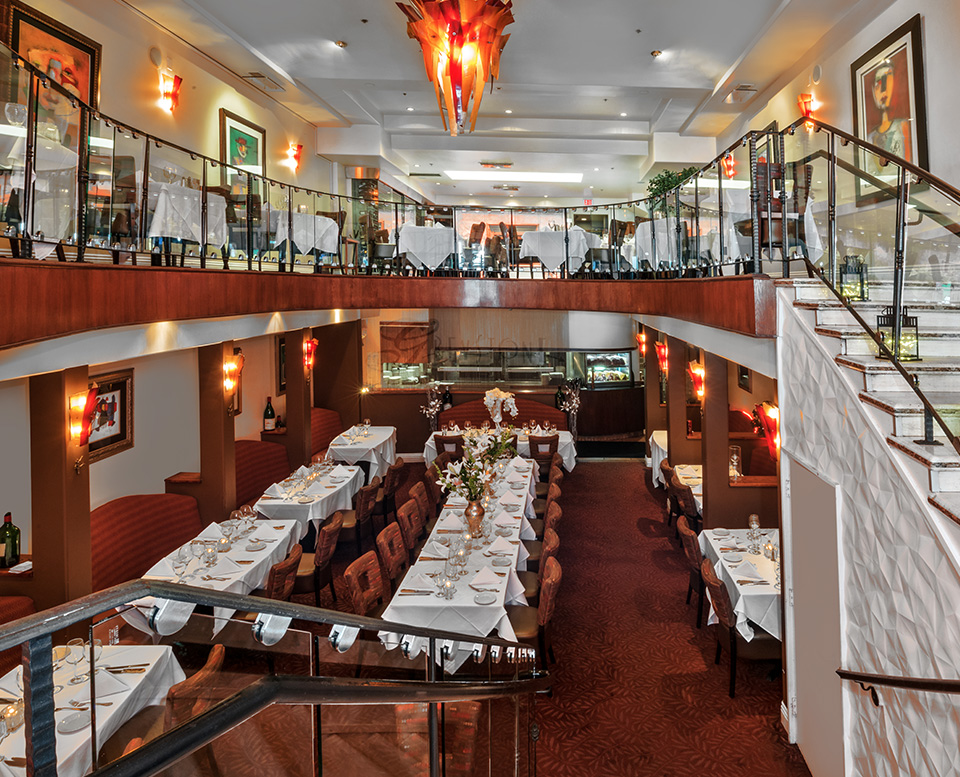 INDULGE IN WAGYU BEEF
Wagyu Beef derives from several breeds of cattle in multiple locations throughout Japan. Techniques vary from each Prefecture as the terrain and natural environment often differ. Wagyu ('Wa' Japanese and 'gyu' cow) is deemed coveted as its natural composition for unique and enriched marbling are like no other. This transcendent degree of marbling adds an extraordinary depth of flavor making Wagyu Beef the most tender, most succulent and best-tasting beef one can find. The unique taste and tenderness of highly marbled Wagyu beef makes for an unrivaled dining experience.